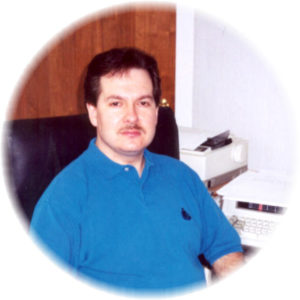 Bruce Hicks has been a citizen of Hartwell his entire life. He is a graduate of Hart County High School, Tri County Technical College in Pendleton, SC., and a graduate of Emmanuel College in Franklin Springs, Ga. with degrees in Accounting and Business Administration.
Since 1988, Bruce has and continues to serve as Business Manager and Music Director for both country and southern gospel formats. Since his arrival at WKLY, he has developed a music library that is probably the most comprehensive in North Georgia. So the next time you request or hear one of your favorite songs on WKLY, you certainly have Bruce to thank for it.
Bruce also serves as a sportscaster for high school football and basketball on WKLY. When he isn't working with radio, he enjoys traveling and performing with his family gospel singing group (The Hicks Family). Along with music, Bruce enjoys watching sports where he is a big UGA Bulldog and Atlanta Braves fan, plus he enjoys very much his association with all of the area local teams.
email:  brucehicks@wklyradio.com